Technology Service Provider (TSP) for ONDC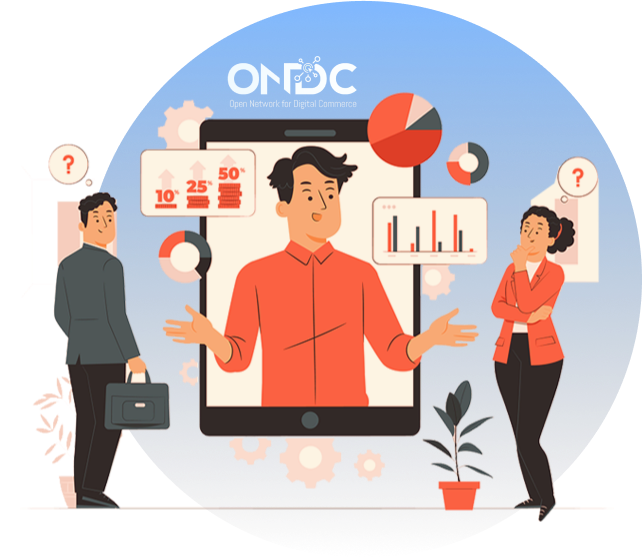 As a Technology Service Provider (TSP) for ONDC, your mission is to make our customers' technology projects successful and profitable. You will advise on the most cost effective way to meet the user needs and you will make recommendations to accelerate project delivery. You will also provide access to multiple technologies so that we can provide our customers with as many options as possible for their project goals and constraints. Seller App is an ecommerce platform, Who grow your business via e-commerce, by connecting you with other network partners that will complete your e-commerce solution. We provide TSP For ONDC in affordable price.
Seller App TSP for ONDC is a free app designed to help sellers create, manage, and promote their listing on ONDC. With a seamless Ecommerce experience, this App gives you full control over your listings so you can focus on what matters most – selling! Register now!
Onboarding to a robust seller platform.
GSTIN of your business.
Contact details of authorized personnel of the business.
Details of Bank Accounts
Onboarding Agreement
Buyer App TSP for ONDC to deliver your new customer acquisition efforts with a single platform. Reach and engage highly targeted prospects through real time access to rich customer profiles, social channels and engaging offers. Engage fast with personalized conversational interactions that grow your business in the digital age. We allow buyers to get the best deal on our US Government-purchased products. The app provides a complete view of all possible options, sub-options and purchase instructions that can be customized by the buyer to meet their needs.